When we arrived on Whidbey Island, I learned that we are right in line for the whale migration that begins in March. Even though we aren't near the spots where the whales typically feed, I have seen a whale twice in the last two weeks.
Today was the second time and the whale was swimming on our side of the shoreline! I saw the whale's back and then nothing. A couple of seconds later, the whale appeared again and stayed swimming close to the surface, so I knew I was really seeing this glorious creature. I didn't have time to grab my camera, but this photo by
Carla Dyck
on etsy captures the beauty and grace of the whale perfectly.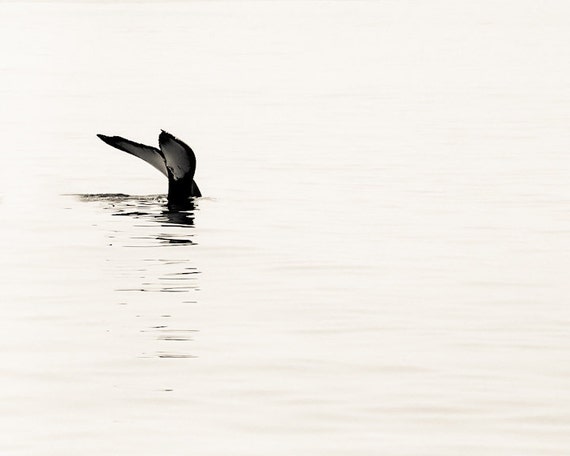 Fine Art photo titled Home - 8 X 10 by Carla Dyck
On Sundays, we go hiking somewhere on the island. I love how everywhere I go there are tall pines to greet me. Yesterday, we saw two Eagles singing to each other as they were flying above us. We also saw deer grazing nearby. And in the ocean below us, we spotted a seal.
trail in Ebey's Landing Forest
A couple of Sundays ago, we came to this clearing on Ebey's Landing. Someone was practicing the bagpipes, so I took this video of the area while he was playing this beautiful music piece in the background. My video came out grainy but you can still hear the bagpipes and the strong wind that was blowing.